Experiencing back pain?  Or wanting to prevent one?  Strong and stable back muscles help prevent back pains.
by Long Van, D.C.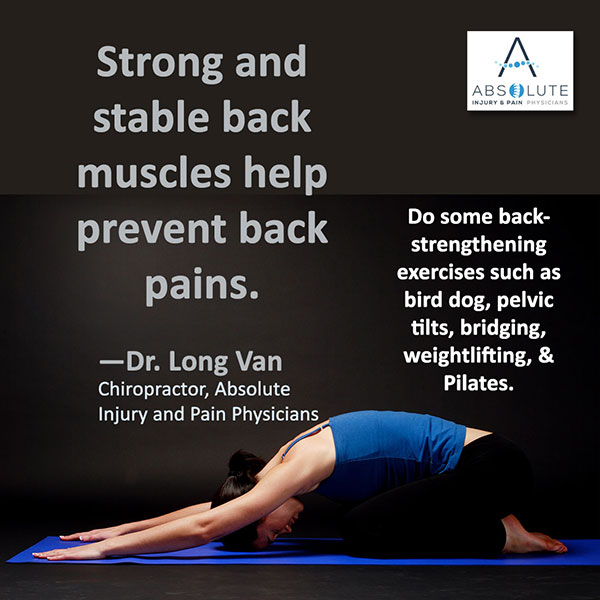 There are exercises that can help stabilize your back muscles.  The exercises below can invigorate your back muscles, helping prevent the onslaught of back pain.
Bird Dog
1. Go on your hands and knees.
2. Tighten stomach muscles.
3. Lift and extend one leg behind you, keeping your hips level.
4. Hold this position for about 5 seconds, extending your time as you grow more confident and accustomed to the position.
5. Switch to the other leg.
6. Repeat 8 to 12 times for each leg.
7. Advanced: Lift and extend the arm opposite to the leg you are extending.
Note: Do not let your lower back muscles sag.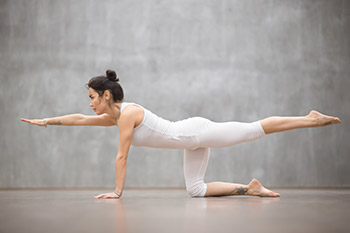 Pelvic Tilts
1. Lie on your back.
2. Bend knees, feet flat on floor.
3. Tighten your stomach—imagine your belly button moving towards your spine.
4. Hold for 10 seconds, do not forget to breathe.
5. Repeat 8 to 12 times.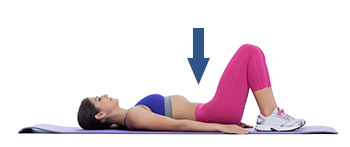 Bridging
1. Lie on your back.
2. Bend knees, with only your heels on the floor.
3. Push your heels into the floor.
4. Squeeze your buttocks.
5. Tighten your stomach muscles. This prevents overarching.
6. Lift your hips off the floor until shoulders, hips, and knees are in a straight (diagonal) line.
7. Hold for about 6 seconds.
8. Slowly lower hips to the floor and rest for 10 seconds.
9. Repeat 8 to 12 times.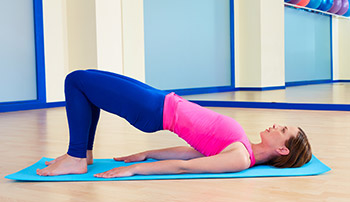 Lifting Weights
Lifting weights can relieve chronic back pain if executed properly.  However, consult your doctor first, and do not do this if you have acute back pain, as it could potentially worsen your injury.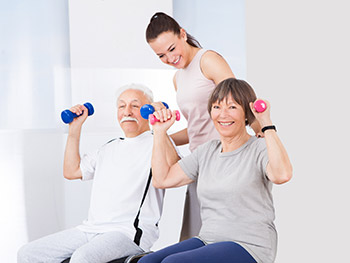 Pilates
Most Pilates exercises help strengthen muscles and alleviate, if not completely eliminate back pain. Consult with a Pilates teacher, and make sure to inform him/her of your pains so he/she can identify which exercises fit your needs.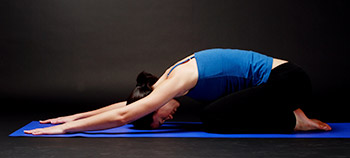 REFERENCES:
WebMD: Exercises for Lower Back Pain
WebMD: Exercises for Lower Back Pain
RELATED ARTICLE: 8 Exercise to Do (& 3 to Avoid) to Relieve Lower Back Pain